Listen:
Architect of Change – Perfect Pairings – The Art of Connecting People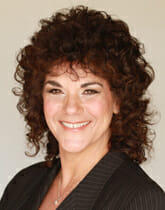 Podcast: Play in new window | Download
Naturally …  networking is an integral part of growing our business.   Does any of this sound familiar to you:  You have six events scheduled over the next two weeks, you're not sure any of them will bring any new business to the table, you aren't even sure these are worth while events!
You may even have that sinking feeling of "what do I actually do when I get there?"  If talking to strangers doesn't come easily – you may even have a case of stage fright!
How can you make this a productive time, for you and your fellow attendees – without giving your elevator pitch over and over or hearing someone else's. Have you ever felt this way before?
Well today, your host Connie Whitman, will help us learn about making connections easier and pain free. Connie will speak with, Jessica Levin, an expert and author of Perfect Pairings – The Art of Connecting People and who is the President and Chief Connector at Seven Degrees Communications.  Jessica will answer all these questions and more!
You'll hear about how to find people who are a good fit rather than just looking for a good new client.  If you've already mastered networking – stay with us – as enhancing and building your network will be covered too.
Jessica will present her recipe for creating successful and fulfilling relationships professionally and personally and expanding your circle of influence.  Are you ready to up your game?