Listen:
A New Spin on Autism: Answers! – What Happens When The Mouth Doesn't Work Correctly and How Does That Apply To Autism?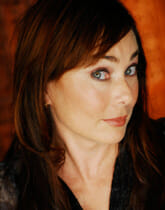 Podcast: Play in new window | Download
Joy Moeller BS RDH is a myofunctional therapist who has been in private practice since 1980. Joy reports feeling that the best treatment of myofunctional disorders happens when working in an interdisciplinary team. "We all know that toxins and epigenetics may play a role in autism, but the team approach may be the best treatment to restore a higher level of health." Joy says.
Joy Moeller is a delightfully informed guest. She shares the correlation between many symptoms common to autism (sleep dysfunction, chewing challenges; digestive disturbances) and myofunctional challenges. Joy effectively orchestrates the healing of these symptoms through myofunctional exercise and lifestyle changes.
Joy is the co-author of Tucker The Tongue Finds His Spot a delightfully illustrated story that introduces children to the idea of the 'spot' as a place in the mouth designed to hold the tongue.
If you are a parent who likes to be 'hands on involved' with your child's therapies the myofunctional approach may the path for you. Lynette and Joy fully discuss problems with sleep and autism as it relates to myofunctional disturbance and share great tips and observations.
Today the Great Guest Giveaway happens when Lynette offers to giveaway Joy's book.
Today's question 'Is myofunctional therapy an appropriate approach for lower functioning autistics??"
Today's answer: Probably not!
In Stories From The Road we get a new perspective on the connection between sleep dysfunction and a child's need for some freedom from family.
Get in the loop. If you like what you heard please sign up for Lynette's newsletter The Loop.