Listen:
Architect of Change – How to Achieve Executive Presence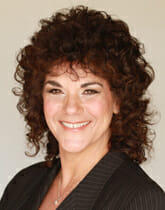 Podcast: Play in new window | Download
Have you ever been in a meeting or at a seminar and the person running the session has a presence where you think to yourself…"I wish I could project such a confident and strong image when I speak?"  If asked to present at the annual board meeting about the numbers your department has achieved over the past year; do you accept with excitement because you know you will have direct face time with the board members?  Or do you get a sick feeling in your stomach and think, "I can't do that, I will never be able to prepare and pull it all together for that meeting, I'm done and they will see that I am in way over my head."
Which of these scenarios best describes your internal thought process?  I hope it's the first but what if it's not?  And your listening now and thinking, "Yikes, I hope that I am never asked to present to any group of people, let alone the executive board members!"
Our discussion today is all about creating an executive presence and what "Executive Presence" means.  Today you will learn some key tips and ideas as to how to enter any meeting confident, prepared, feeling powerful and excited to be able to present on your topic.
Today your host, Connie Whitman, will speak with Christine Agnello, who is the CEO of the Acumen Group and is an adviser in executive communication. You can call Christine at 973-783-1816.