Listen:
Architect of Change – Christine's Hope for Kids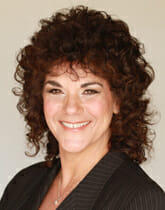 Podcast: Play in new window | Download
Today your host, Connie Whitman, will speak with two very special guests from Christine's Hope for Kids.  Many of you may remember the tragedy on January 12, 2010 in Haiti where an earthquake struck and killed over 250,000 people.  One of those lost was a young American woman named Christine Gianacaci, who was a sophomore at Lynn University and was traveling with peers and advisors on a humanitarian mission of hope; to help children and to feed the poor.
Her parents, Jean and John Gianacaci, have faced this adversity with resilience, and have rebounded by taking Christine's life's passion and created an inspiring legacy to help less fortunate for kids.  Christine's beautiful memory lives on in every event, every dollar donated and with every person who hears and feels Christine's passion about giving back.
Christine's Hope for Kids is an embodiment of resilience when faced with tragedy and what Jean and John Gianacaci do has changed the lives of so many less fortunate children.  The spirit of Christine lives on and inspires us all through Christine's Hope for Kids.