Listen:
Architect of Change – How To Effectively Manage the Tax Man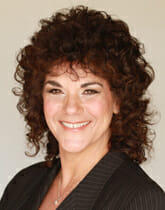 Podcast: Play in new window | Download
Picture it – its April 1st and the only thing you can think about is the deadline for tax day, April 15th that is fast approaching.  You feel that pang in your stomach knowing that to get everything  organized for your accountant or for yourself, if you do it on your own, will take you one full weekend at best and maybe two weekends at worst.  You are running out of time; you know that this deadline is not negotiable and you swear that next year will be different.  Well didn't you say that last year too??
So what do you need to do differently to create a different result next April?  Today your host, Connie Whitman, will speak with Jill Merriman. You are going to be pleasantly surprised with some of the easy tips Jill has in store for us today.  She is an accountant who changed careers at mid life.  Even though Jill walked away from her accounting practice after 30 years, she couldn't stay away.
So lucky for us she has been able to combine her new small business with her old accounting skills to create a tool for us!  I am so excited that April 15th next year will be easy peasy using Jill's simple ideas and accounting system!  Are you ready to get organized and to not have any fear for the taxman?