Listen:
Architect of Change – 12 Universal Laws to a Beautiful Life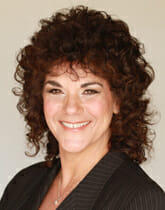 Podcast: Play in new window | Download
Do you believe that the Universe is a force working to give us what we want and need?
Do you think there are certain laws or flow in our world that we just have no control over?
Or do you think we do have ultimate control OR some combination of the two?
We've all heard about the Law of Attraction, but did you know there are other Universal Laws  – that are just as impactful?
Today, your host, Connie Whitman, will speak with Sherry Wright.  Sherry is going to discuss all the Universal Laws, define each and provide a little history so we can best understand their power and utilize them in our every day lives.  Sherry is the Co-Founder of InnerTouch – School of Mystic Wisdom and has been a student of metaphysics for over 25 years.  This study juxtaposed with her serious corporate background of accounting and business analyst brings a unique AND reality based perspective to her work as an intuitive medium, spiritual teacher and a certified holistic coach.
Ready to go beyond the pop culture axioms and find what the Universe has in store for you?   Sherry and I are going to take you there!