Listen:
A New Spin on Autism: Answers! -What to Do When Your Dad is 90 Years Old and You Discover He Has Aspergers!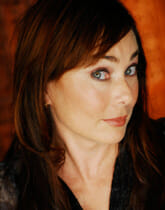 Podcast: Play in new window | Download
Today's guest is the daughter every parent wants. Tamis Barron is both a supportive daughter, and a proactive one. For example in an attempt to make her father's last years joyous she has gone above and beyond, sharing her time, attention and finances. An out of the box thinker Tamis bought her dad a car he cannot drive and that was a GREAT idea. She also created an event he couldn't comprehend, until he did. Proving that this was also a great idea.
Tamis invited Lynette to speak and teach play/behavior techniques and neurofeedback. She also invited her father, her friends and a pastor. The entire event was held at a nearby church decorated in fall colors and beautiful tapestries.
Tamis is a dynamo dreamer who follows her dreams. A collector of memorabilia and creator of wigged costumes. Tamis is quirky awesome. She and her father obviously share in the same gene pool.
Tamis teaches singing and her students lay on the floor to sing with gusto in costumed glory. Nothing is typical here, and that is a blessing.
Lynette and Tamis discuss the miraculous (though typically so for Lynette's clients) events that followed the talk and teach aka The Parenting Program.
Tamis dad, Tamis, and Tamis friend all evolved to discover a more profoundly comfortable and clear side to themselves and their relationships.
THE GREAT GUEST GIVEAWAY never happened today because Lynette had to run to her sons wedding!
Today's question "Should you help?"
Today's answer: "YES, by waiting!"
In Stories From The Road Lynette shares the rest of the story of the talk and teaching The Parenting Program.