Listen:
A New Spin on Autism: Answers! – How do Legos, Magic Tricks and Auditory Training Benefit Autism?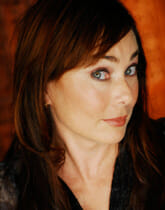 Podcast: Play in new window | Download
Ange Anderson is the head teacher at a special school and writer of several articles and children's books. Her article on Lego® Based Therapy and children with Autism caught Lynette Louise aka The Brain Broad's attention and led to today's fascinating episode. . 
Ange Anderson shares her unstoppable creativity and wealth of knowledge on therapeutic interventions with Lynette who is – rightly- blown away. It is a show for hitting the pause button and taking out your paper and pen. This may be the most informative list of child-centered therapies any of Lynette's guests have ever shared. If you live in the United Kingdom anywhere near Chester and want your child supported with fun and ingenuity GO TO HER SCHOOL!
This is a blanket recommendation.
Ange is a true leader in the world of education.
Lynette shares some of the reasons being a leader in education is the responsibility of all special needs caregivers and parents as well as teachers and assistants. If you really want to make a positive difference in the world of autism – or any other special population- this is a must listen.
And don't forget to get your notepad out. This show is full of info.
THE GREAT GUEST GIVEAWAY Is Lynette because since her new book is on the subject of the sensory system and leadership it is the perfect gift for today's show. The Seven Senses of Leadership: The Brain Broad's Guide To Leadership Sensibilities teaches you how information flow happens and what to do about it.
Today's question "Is Lego a therapy?"
Today's answer: "YES…it can be."
In Stories From The Road Lynette talks about a child who gained his college experience in the United Kingdom and the importance of being a global community.