Listen:
A New Spin On Autism: Answers! – Bass Clef Bliss, Can Autism Be Interactive Or Is That An Oxymoron?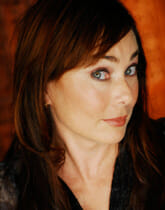 Podcast: Play in new window | Download
Therese Davis is a mother, writer, and advocate for people with disabilities.  She is featured in the documentary film, "Bass Clef Bliss: Terrence's Path;" and is a contributor to the curriculum, "Autism Is: The Interactive Experience."
Therese Davis is also a co winner of the People of Distinction Humanitarian Award. Because of their great works in the world of Autism both Lynette and Therese received the humanitarian award in Washington DC, September 2016. This is where the two women met. However, this is definitely NOT where the friendship ends.
Therese Davis has assisted in creating a pilot program that introduces the neuro-typical child to the friendship of our spectrum children. It is just getting off the ground but well worth investing your time and attention into. Her son Terrence is the subject of the documentary Bass Clef Bliss- Terrence's Path. Terrence is autistic, plays the bass saxophone and is as the advertisements say "A Young man at the intersection of Autism Hope and Music. The movie is getting great reviews and is heartwarming but it isn't just Terrence who will warm your heart it is Therese as well.
Lynette and Therese share more than autism and the humanitarian awards and motherhood, they share the mission of 'Autism Action and Integration.' Acceptance without action is just permission to sit at my table while I do nothing to help you.
This is a mother-to-mother, expert to expert, humanitarian to humanitarian show.
The Great Guest Giveaway is a copy of the movie. SO GRAB IT!
Make sure to stick around for Stories From The Road where Lynette not only captivates shares some not-to-be-missed tips on Leading your World into Listening well enough to Change.
Today's question: How do you lead the system?
Today's answer: Just start!