Listen:
Architect of Change – Achieving Higher Levels of Success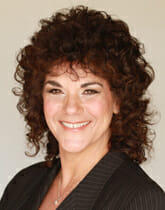 Podcast: Play in new window | Download
The recent hype in the self-help arena is how to live an extraordinary life. Can you even see or think about what an extraordinary life would look like?  Do most people feel that this type of life is for someone else and just outside our reality?
What a sad thought…that an extraordinary life is only for a chosen few.  Can that be true?  What if it wasn't?  What if there are actual, proven steps that can be implemented to create the life that you have only dreamed about?  Sign me up!!!
Today your host, Connie Whitman speaks with Cheryl Ellis.  Cheryl is an awesome business leader, CEO of Ellis Business Enterprises and is the author of Becoming Deliberate – Changing the Game of Leadership from the Inside Out.  Cheryl is going to help us understand that we can all create success and extraordinary lives today.  Yes, you heard me correctly…today!!!
Settle in, as we explore what it takes to create success and abundance one step at a time!