Listen:
Architect of Change – Unspoken Communication in Relationships: How to Break Patterns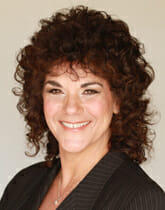 Podcast: Play in new window | Download
Connie's motivational quote today is by, ~ Wayne Dyer
"Real magic in relationships means an absence of judgment of others."
Communicating; the ability to express an idea or ideas to another person may be our greatest gifts; unfortunately, we often take it for granted with the people that we are closest to. You know what I mean …sometimes, it's all in the delivery!  How we speak, and the words we choose. Actually communication has many moving parts including words, intonation of voice and non-verbal cues or body language.
When you communicate, do you know what your body is saying? Most of us think we do while in reality, how we are being perceived by those we engage, may not be what we intended.
Think about your personal relationships, especially your significant other. Does it seem like you are both on different pages? Are you walking away mid-sentence … or are they?  Why does it keep happening? Can old patterns be stopped? And how can you create a wonderful communication flow all the time?
Do not fear, we have an expert to discuss how to improve unspoken communication in relationships and how get out of the rut and back on track.
My guest today is Dr. Danielle Forshee. Danielle is a Doctor of Psychology and a Licensed Clinical Social Worker. For more than a decade, Dr. Forshee's practice bridges the gap between academia and the real world, blending scholarly research with practical application to solve complex problems.
Dr. Forshee provides training in areas of risk assessment and managing aggressive behavior. In addition to her solo-practice, she is affiliated with Rutgers University, Hackensack Meridian and is the Clinical Consultant for the Society for the Prevention of Teen Suicide. Areas of specialty include treating high-conflict situations; specifically, those experiencing marital or relationship problems, teenagers experiencing problems of adolescence, and the treatment of non-suicidal self-injury. Her risk assessment expertise has naturally lent itself into the collaborative divorce and mediation arenas.
Website: www.marriagecounselingnj.net