Listen:
Architect of Change – Happiness is a Choice Not a Result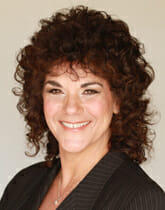 Podcast: Play in new window | Download
This week on "Architect of Change" Radio Show, your host Connie Whitman will speak with Klyda Hutchins, Regional Manager with Provident Bank about "Happiness is a Choice not a Result," as well as discussing 3 life changing events happening simultaneously, being "still" in the moment, allowing change to unfold as it is supposed to, and coming out the other side stronger, wiser and in a better place. We will also share some "how to's" to help you embrace change and find growth.
During this show, we will discuss . . .
Having 3 huge life changing events happen simultaneously in a 9 month period, how do you wake up and function and do you chalk it up to "that's just life?"
We will discuss the process of being able to move through these major life changing events and what was my guests mind set daily, perhaps hourly, etc.
How to keep a team of people focused and energized during a corporate merger and still be able to keep yourself upbeat?
How my guest feels after having come out the other side and would she have done anything differently now that she can look back?
Advice my guest may share to anyone going through a bad time in their life to help them find the light at the end of the tunnel?