Listen:
Architect of Change – Bound For Glory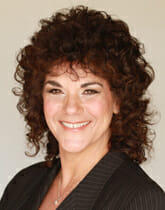 Podcast: Play in new window | Download
Doesn't it seem that when January of a new year comes, we look back on the year and think that it was either a really good year or a not so good year. Sometimes we even look back and think, "Wow this is one year I'd like to forget!" We all have the ebbs and flow of life and sometimes it seems that the up and down flow affects our daily perspective… So how do we stay focused and keep moving forward? How do we remain positive when everything around us is falling apart? How do we get up each day and fight for a brighter day?
Does any of this sound familiar? And my questions aren't only present when life throws us curve balls like a death, sickness in the family or loss of a job. How do we rebound, get up, dust ourselves off and start all over again?
Today your host, Connie Whitman, will speak with Jeremy McDonald and he will share his stories of how working in the corporate world, has influenced his spiritual side and how his spiritual side, has inspired his corporate persona. This unique blend of philosophies presents some amazing ideas to do more than just keep us going – but to change the course of your life!
Website: www.jeremymcdonald.net
Phone # 813-421-2615
email: [email protected]