Listen:
Architect of Change – Decade of Change for Woman Entrepreneurs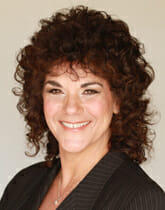 Podcast: Play in new window | Download
Do you think woman should stay home, raise the kids and keep the household functioning?  Is it possible to have both a career and be home to raise the kids?
Here is a Fun Fact:  Did you know that by 2018, women entrepreneurs will be responsible for creating 5.5 billion new jobs nationwide because of faster growth of women-owned businesses compared to those owned by men.
So when did this growth in women-owned business begin?
Today, your host, Connie Whitman speaks with Linda Wellbrock.  Linda is the CEO and Founder of Leading Women Entrepreneurs, an initiative created to commend women entrepreneurs for their service, leadership, contribution to their communities and the state's economic recovery.
Linda has dedicated more than a decade of her career to the overall advancement of women and diversity efforts and has created a national platform to showcase the efforts and accomplishments of some of the most innovative and influential women entrepreneurs.