Listen:
Architect of Change – Conscious Awakening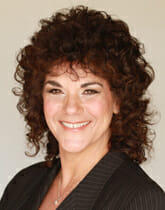 Podcast: Play in new window | Download
One of my favorite words in this world is Gratitude.  What does gratitude mean to you?
Webster's Definition is:  the quality of being thankful; readiness to show appreciation for and to return kindness.
Having and feeling gratitude can change you life.  It changes your vibration and energy that goes out in to the world.  Do you feel grateful every day?  There is always something to be grateful for.  That fresh cup of coffee in the morning to get you going, or the sun beaming on your face as you drive to work, perhaps the great night sleep you had, an so on and so on.  Are you grateful for these small things?
If you are unsure of what gratitude is or how it may change your life, your host, Connie Whitman speaks with TJ Woodward, (who is back for the second time) about ideas to help you incorporate gratitude into your daily life as well as discussing many other ideas of how to live an awakened life to help you become more successful in your personal and business life.

TJ is an author, speaker, addiction counselor, TV and radio show host. He has a new book, "Conscious Being" which is an insightful guide for rediscovering your essential nature and living an intentional and awakened life.  TJ is going to help us figure out how powerful gratitude is and how easy it is to be in a state of gratitude.  I am very excited to introduce TJ!