Listen:
Architect of Change – Discover Your Profit Profile & Increase Profits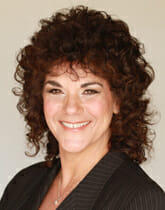 Podcast: Play in new window | Download
In sales, service, and/or support positions as well as in running a business; a key attribute that is needed for success is exceptional communication skills.  This is critical for our individual success as well as organizational success.  When we talk about communication skills there are many moving parts.  For example three key components of communication are how we use our tone of voice, words and the most important non-Verbal's or body language.
Some fun facts about each of these skills:  Body language accounts for 55% of how our message is received; 38% is our tone of voice and how we are actually heard; and last words account for only 7%.
In addition to these basic skills our brains are all wired a certain way and we communicate from our own perspective.  This perspective of thinking has both strengths, as well as challenges associated with each style.  How do we know what our style is and what's the impact as to how our message is received?  Well today your host, Connie Whitman speaks with is Carrie Greene.  Carrie is going to teach us all about our Profit  Profile and the strengths and challenges of each.
Carrie Greene is a speaker, coach and author and she works with entrepreneurs on marketing, sales and creating a business they want instead of the one everyone tells them to have. Get ready to unlock some secrets and define your Profit Profile so you don't leave money on the table!
Website:  www.CarrieGreeneCoaching.com
FREE Profit Profile Quiz:  www.CarrieGreeneCoaching.com/profile