Listen:
Architect of Change – Inspiring Leadership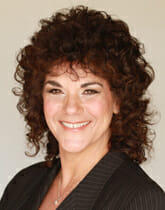 Podcast: Play in new window | Download
Today people can be classified as leaders because they are top sellers, magnets for clients … or just grossing more than their colleagues.
But really leadership is the ability to blaze trails and guide others to find their inner strengths.
Sometimes, leadership seems to have more to do with managing systems, process and reports than in does about leading people to growth, success and new skill attainment.
According to a Gallup Poll in 2014, 70% of the working population says, "They hate their job." So what are we doing wrong? We know this is an important topic, yet no one seems to know how to remedy this epidemic of work place unhappiness.
Today, your host, Connie Whitman speak with Dr. Lance Secretan and they are going discuss his firm belief that our world leadership is broken—whether politics, business, education, health care, law or religion. But don't worry; Lance has some answers and ideas to help us unravel this mess many organizations and leaders have found themselves in.
Dr. LANCE SECRETAN, new book, The Spark, the Flame, and the Torch: Inspire Self. Inspire Others. Inspire the World, is a masterwork because in it he integrates 35 years of experience and theory to show us how to fulfill our destiny and create inspiring organizations. Lance offers a comprehensive approach to being an inspiring person—and therefore an inspiring leader.
Website: http://www.secretan.com/